Parlor let chefs Aaron and Luke Salvatore experiment at Providence Pizza
If it weren't for Parlor, Providence Pizza's Detroit-style pizza might not exist.
Luke Salvatore, who runs Providence in Kansas City and Oklahoma City, had been hoping to expand the menu in the restaurant's original location, in Grandview, Missouri.
But he also knew adding a whole new category of menu items could be a risk.
"We had already established ourselves for doing multiple styles of pizza – New York-style and Sicilian and Neapolitan – which is rare," Salvatore said. "The opportunity at Parlor really coincided with my wanting to do something new."
And so the popular Detroit-style pies in several flavors were born thanks to the partnership Salvatore set up with the food hall.
"It's an incubator for new concepts, and it gave us the chance to add something new to the pizza landscape," he said.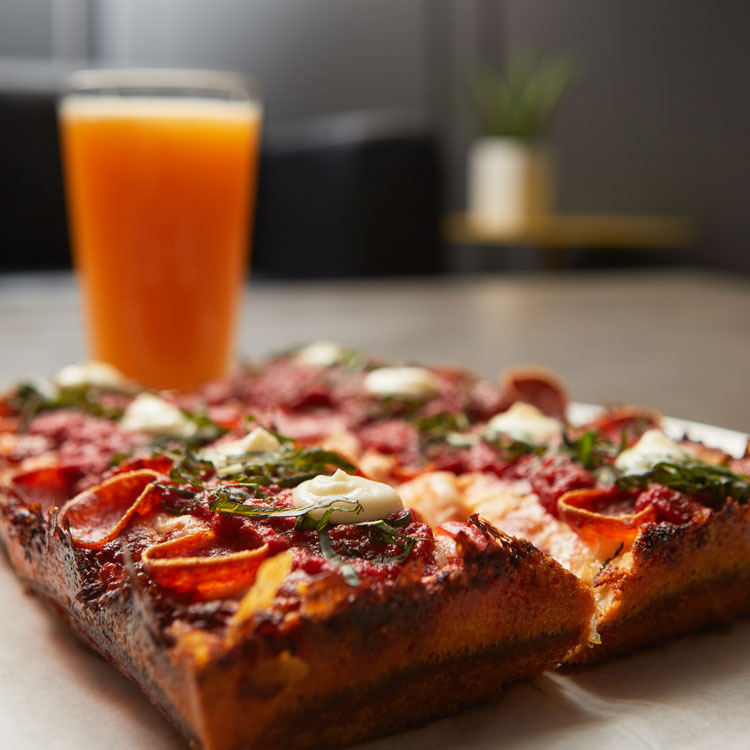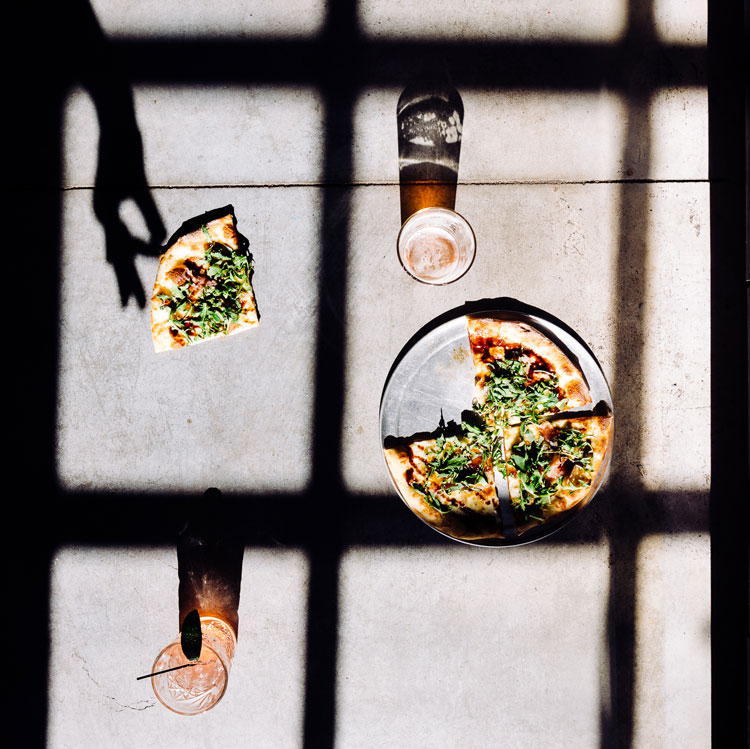 Providence sells Sicilian-style pan pizzas sized for sharing and topped with housemade meatballs, burrata cheese, Italian peppers and other ingredients; thin crust New York-style pizzas in both personal and shareable sizes; and three kinds of Detroit-style pizza: the meat-heavy Motor City, the White Top, a white pie with spinach and artichoke, and the goat cheese, honey, pesto, prosciutto and pepper Buddy.
Also on the menu: meat and cheese plates, stromboli, cannoli and calzones. The menu also features the option for a gluten-free crust.
The Salvatore brothers, natives of Providence, Rhode Island, grew up working in a locally owned pizza restaurant in their neighborhood.
"We were fortunate to learn the craft of pizza making in a place that was local," he said.
Opening their own pizza joint, years later, felt natural.
"I was nostalgic for the pizza I grew up eating, and what we do now is a reflection of that."